Community Roof Sit For Kids
Community Roofsit For Kids 2022
The year 2022 has been a very busy one for all staff at the Child Abuse Council. We are back in all schools providing child abuse prevention education. Through our child advocacy center, we have conducted a record number of forensic interviews, provided advocacy services and trauma–based therapy for victims and families all at NO CHARGE to them.
The 2022 Community Roof Sit for Kids will once again be held at the MiMutual Mortgage building at Military and Water Street, in downtown Port Huron. This event provides 40% of our annual budget and allows the entire community to engage in supporting our work and helping St. Clair County children.
Roof Sit kicks off on Sunday, Sept. 11 at 2:00 pm with Sunday Funday. This free and fun family event will be held in the parking lot behind MiMutual Mortgage at Pine and 6th Streets. There will be music, games, food, a bouncy house, treats, a petting zoo, pony rides, a free bike raffle, and more! Please plan to
attend.
At 4:00 pm, Matt Markham, Radio 1st/Q Country 107.1 morning man, will head to the roof to literally live in a tent and broadcast until Friday, Sept. 16 at 6:00 pm.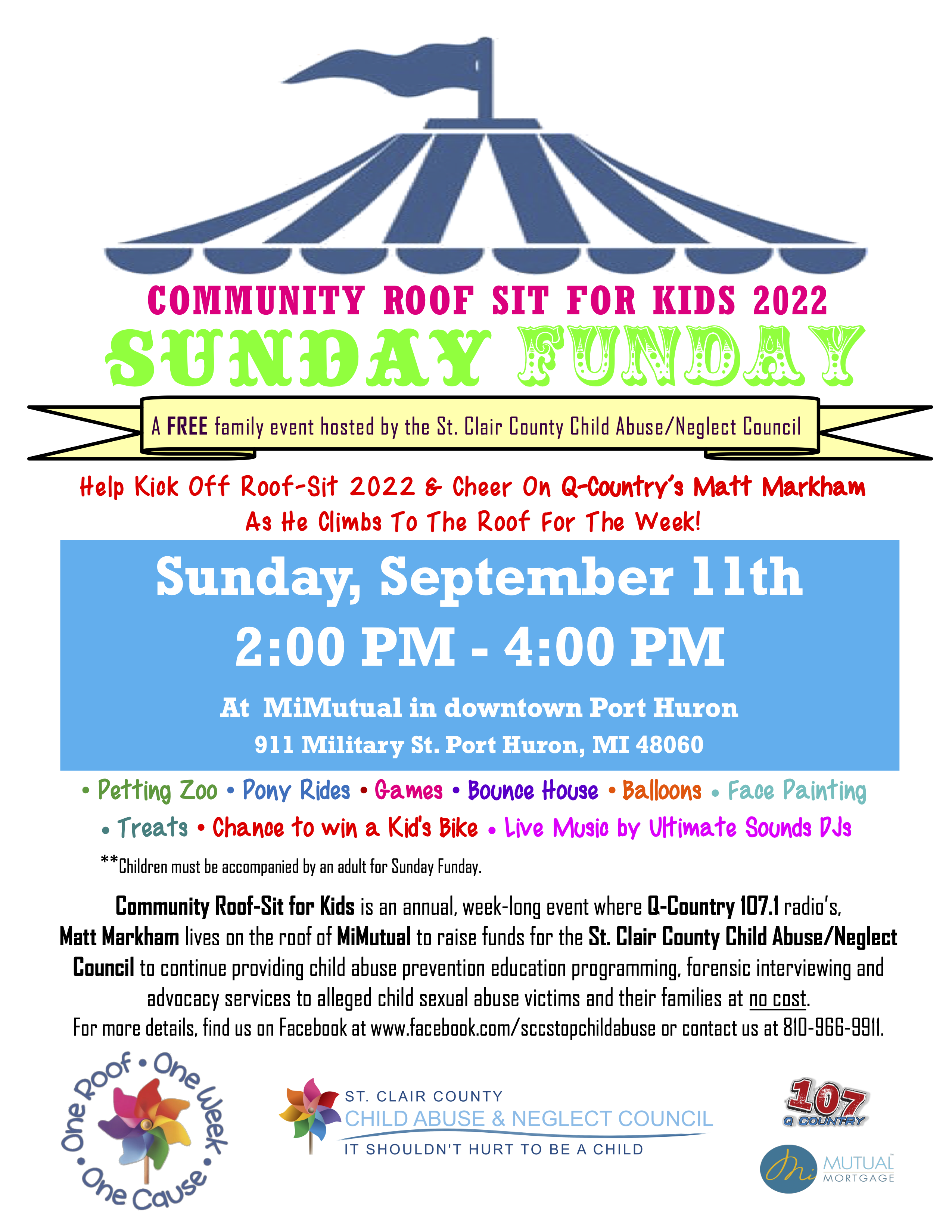 We are grateful for the support (and stamina) of Matt and team, and cannot thank them enough for their dedication to this event! Matt has endured heat, cold, wind, rain, storms, and bees, all with a smile while urging his listeners:
"
Let's get those phones ringing!
"
Throughout the week, community and business leaders will join us for contests, challenges and impactful stories about what we do. A drive through lane at 911 Military, Port Huron, MI 48060 will make donating easier and a new TEXT 2 GIVE platform means you can donate from anywhere! Join in when you can and help support our belief that: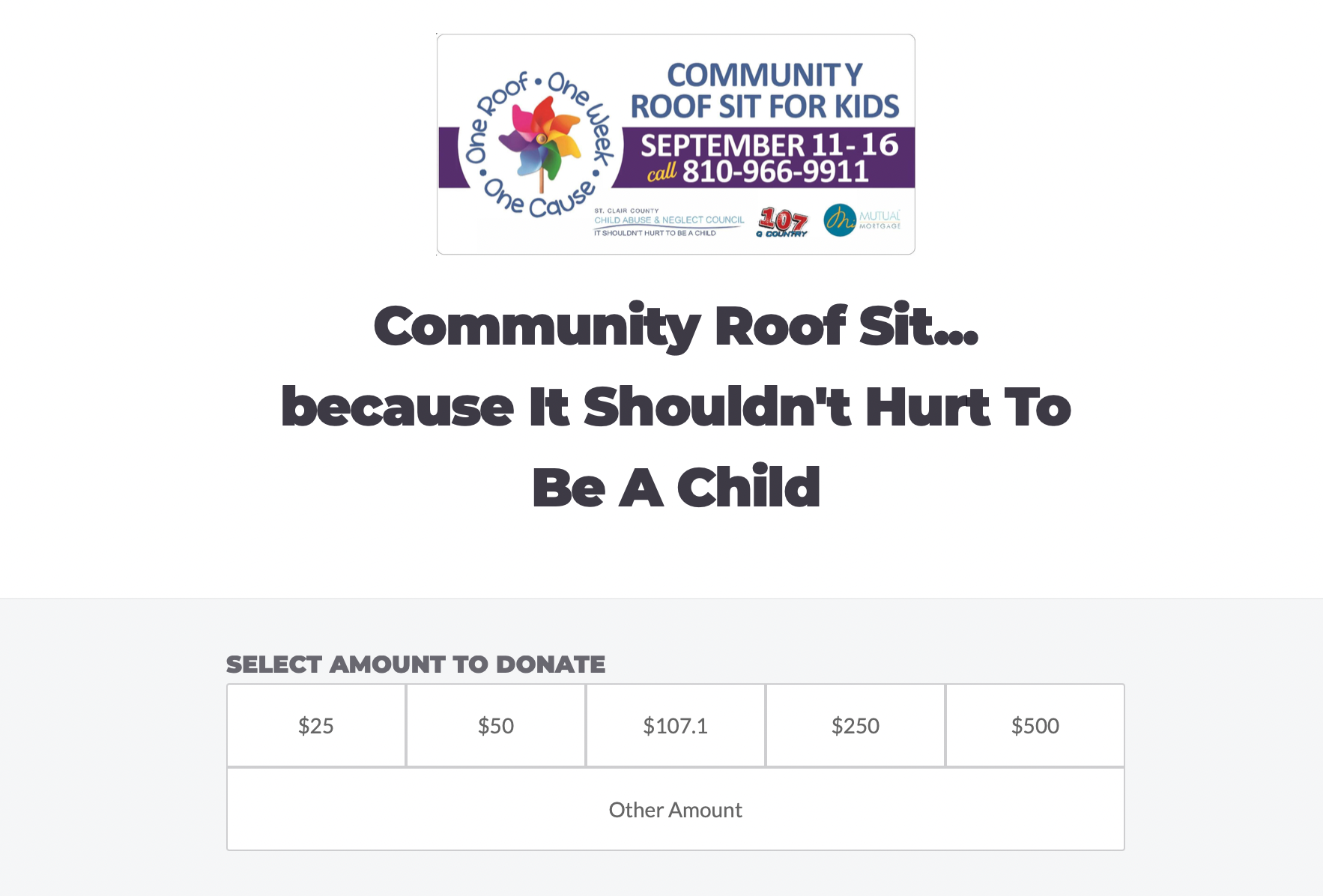 You can easily donate online today!
Your generous donation will go directly to provide funds to continue child abuse prevention education programming, forensic interviewing, and advocacy services to alleged child sexual abuse victims and their families in St. Clair County at no cost.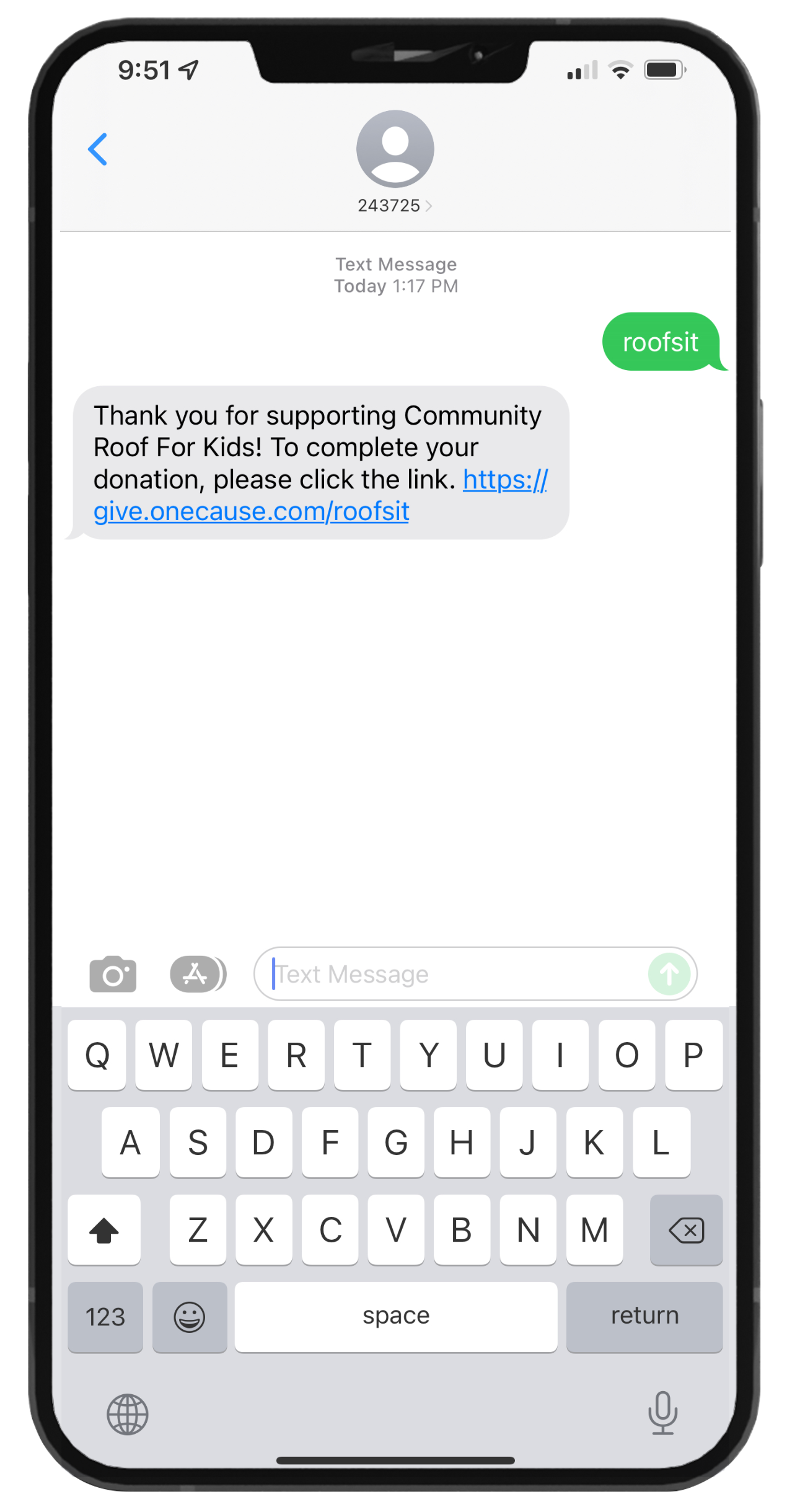 Your phone is a powerful tool! Using our new platform, you may now donate to the Community Roof Sit for Kids from anywhere, using your phone. Just text and follow the prompts. How easy is that?
You can also show your support for this year's Community Roof Sit with a Pinwheel Pack. This package includes:
Pinwheels (for indoor or outdoor display)
Donation Container
Explanation of Services – Why a blue pinwheel?
Your logo included on a container
All of this is at no charge to you and will be delivered and picked up at the conclusion of the week. Just let your customers and/or staff make a contribution in the donation box. With pinwheels, you may show your support community-wide by planting a pinwheel Garden at your business during this important week for kids!
Simply contact us via the easy ways below. We look forward to taking care of you.
1107 Military Street, Port Huron, MI 48060
Monday - Friday 9:00 - 4:00pm